This content will appear inside a popup…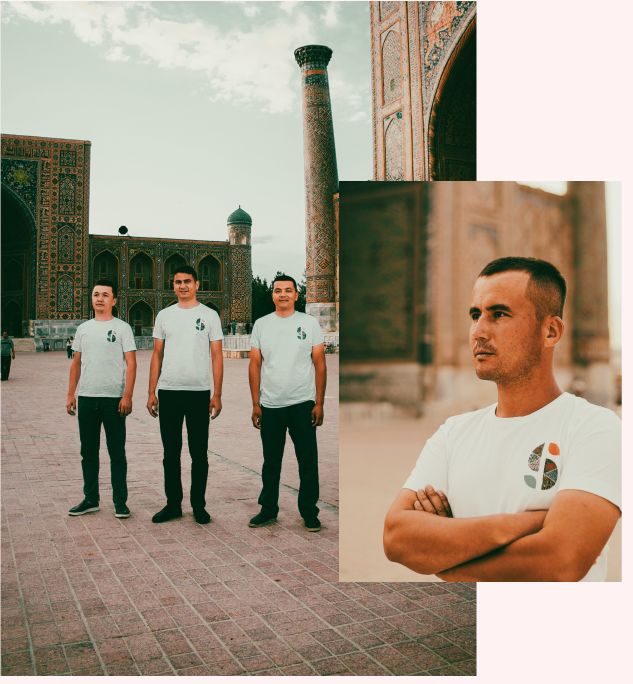 Your tailor-made travel agency in Uzbekistan.
Assalomu alaykum, dear travelers!
Welcome to Samarkand Explore!
History has a great number of legendary cities. Among these cities, Samarkand, with its unique character, embodies the so-called enchanted East. It has always been a dream of great travelers to explore this city and it is still the case today! More and more people come to visit Samarkand, Bukhara or Khiva, all three of them located along the Silk Road.
Samarkand Explore is a tailor-made travel agency based in the mythical city of Samarkand in Uzbekistan. It organizes private trips with authentic circuits in several regions of Central Asia. Whether you are a couple, a family or a small group, our team will take care of making this trip YOUR trip.
Come and explore the Silk Road with Samarkand Explore!
By traveling with Samarkand Explore, you will discover the mysteries of the Silk Road, but also explore the country off the beaten track and get closer to the inhabitants of each Central Asian country.
Our team of professionals, local experts, will help you plan your trip and guide you before, during and after your stay in Uzbekistan.
Founded by a team of passionate professionals, Samarkand Explore offers tailor-made trips in Uzbekistan and Central Asia. Our strength lies in our ability to listen and understand your needs and wishes, in order to create a trip that suits you.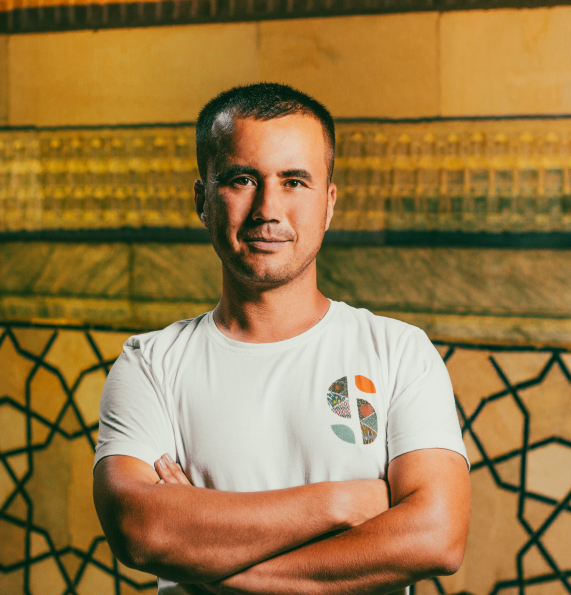 Founder & Travel Consultant
Coming from the Samarkand region, I had a strong passion for learning foreign languages. This passion led me to study French and English at Samarkand Language University. After graduating in 2012, I completed a national certification to become a tour guide in my country. By guiding travelers for several years, I was able to explore every corner of Uzbekistan. In 2017, I decided to create Samarkand Explore to provide fully customized trips, off the beaten track and away from mass tourism. Today, our passionate team works on each and every itinerary to make this trip YOUR trip and make sure you have the most memorable experience.
Originally from the Khorezm region, located in the northwest of the country, I started as a guide in the city of Khiva. Then, I started guiding travelers in other cities of Uzbekistan as well as in the neighboring countries. My skills in French and Italian allowed me to organize several conference trips in Uzbekistan. With my 20 years of experience in tourism, I joined the Samarkand Explore team as soon as it was created in 2017. Today, our theme trips on architecture, medicine or agriculture have no secret for me. Don't hesitate to ask us for your conference trips in Uzbekistan.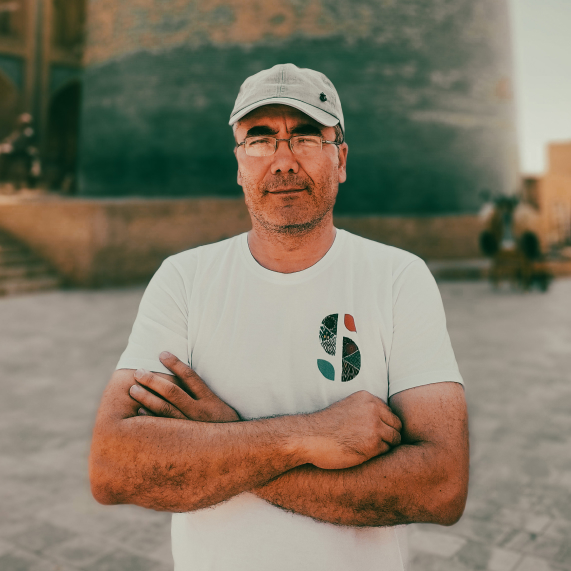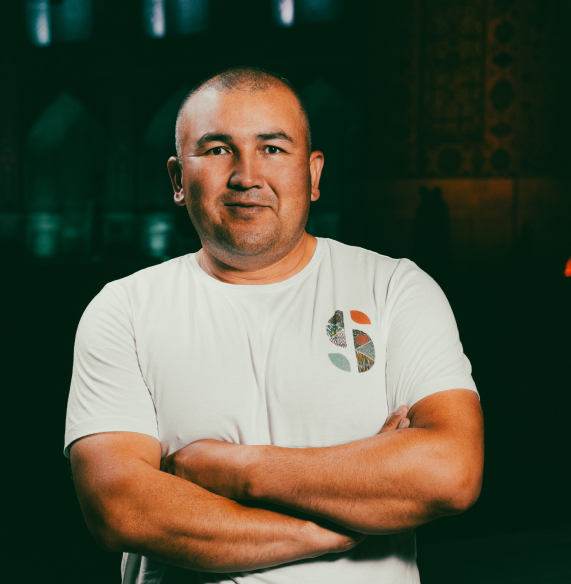 Inspired by the beauty of languages, I started to learn French with my older brother who is a guide, but also to teach this language in my local village school. During my university years, I completed a national certification to become a guide. I finished my university studies in 2012 and started working as a French-speaking driver. Over the years, I have accompanied many travelers, giving me a solid experience in tourism. I joined Samarkand Explore in 2017 to share the sites, values and traditions of my country with travelers from all around the world.
I was lucky enough to be introduced to French culture as a child by my mother who was a French teacher. When I entered the Samarkand University of Languages, I met Sherali who helped me to become a guide. After graduating in French, I joined the Samarkand Explore team. My main role in the agency is to guide travelers throughout their journey in Uzbekistan. Apart from the historical sites, I especially enjoy sharing the habits and customs of my country. Friendly, and thoughtful, I like to share with my travelers.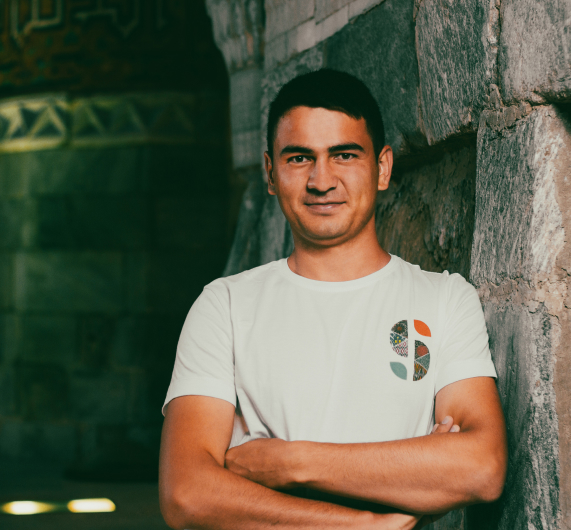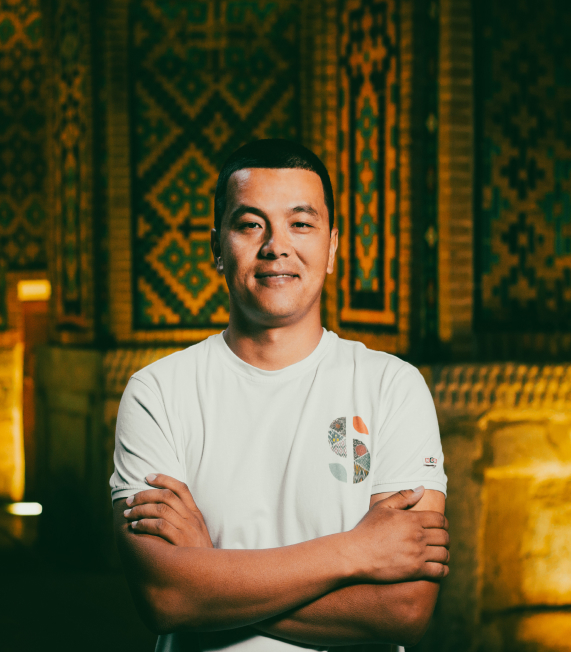 After my Master's degree in French, my passion for travel led me to become a guide. With a solid experience in guiding travelers in several local travel agencies, I had the chance to join the Samarkand Explore team in 2019. Passionate about adventure travel, my mission is to guide travelers on extreme trips such as hiking, trekking, etc.
After my Bachelor's degree in French, my passion for travel led me to become a reservation manager within Samarkand Explore team in 2022. I have just started my career but with my strong passion for tourism I hope to become a professional soon.